Give yourself a futuristic trip to the stars with Glenfiddich Lunar New Year
For the third year in a row, Glenfiddich is taking a futuristic trip to the stars with  its limited edition Lunar New Year. The brand worked in collaboration with the phenomenal artist Rlon Wang, who wowed audiences with his colourful and multi-layered illustrations that contain symbolism and fantastical detail.
For the 2020 and 2021 limited editions, Wang shows the historic journey from Scotland to Asia and the homecoming during the holiday season. This year, the artist surprises with a grand, mystical and far-reaching journey. The concept of his illustrations is dedicated to exploring the future and all the unexpected and interesting things it may bring.
Glenfiddich's iconic symbol - the royal stag - is the focus of breath-taking illustrations that tell magical stories. He is depicted against a starry sky, accompanied by elements that are core to the Lunar New Year - lanterns, fireworks and dancing lions. The brilliant composition is complemented by cosmic symbols such as rockets, planets and other space objects which create a sense of intergalactic travel.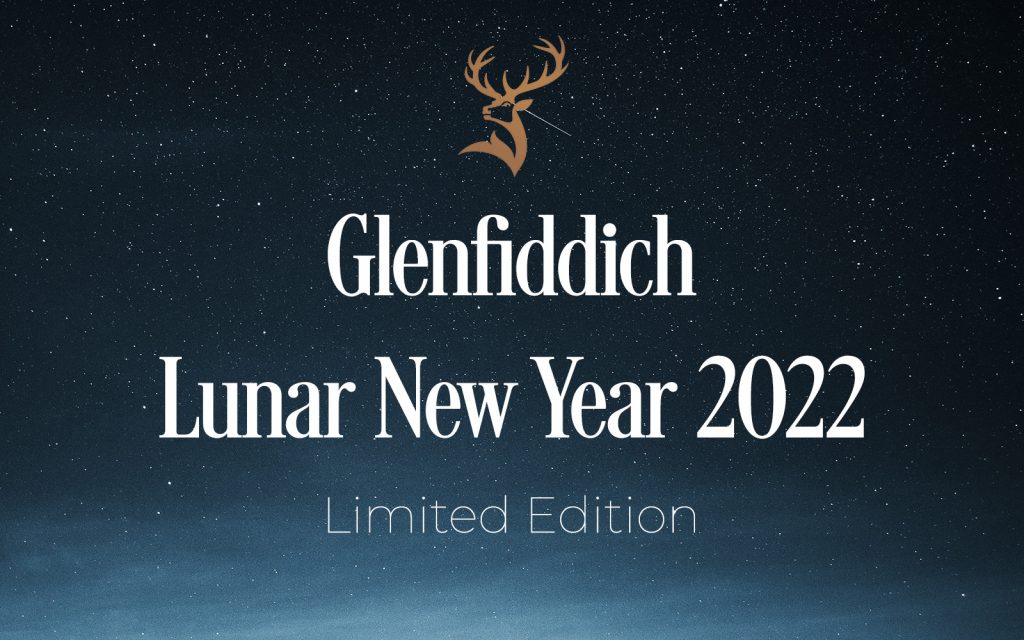 HOPE FOR A BRIGHT FUTURE
"The Lunar New Year is a time to enjoy the moment, the holidays, family, friends," says WGS Global Luxury Portfolio Director Will Peacock. He adds that it is a time when people's thoughts turn to the future and what lies ahead, namely the brightened night sky and the mysteries it holds, becoming a picture of hopes and dreams.
He explains that during this special season, everyone is thinking ahead and looking to further horizons. "In the bright galaxy of possibilities, a favourable future awaits us. The Lunar New Year is an occasion to exceed our dreams and expectations and raise a glass to good fortune with the world's most awarded Single Malt Scotch whisky," says Peacock.
A GIFT TO CELEBRATE NEW OPPORTUNITIES
The combination of Rlon Wang's masterful illustrations and Glenfiddich's premium whisky is true magic. The result is a stunning harmony that will thrill both seekers of new flavours and passionate collectors alike. Each of the whisky's annual variants (12,15,18 and 21 year old) boasts an exclusive design with different imagery. They are a wonderful gift idea for people who follow their dreams and pursue new opportunity, for the people closest to us who walk alongside us on our journey and are there for us in every new beginning, and for the people with whom we share our dreams, hopes and draw ambitious plans as the new year dawns.
Glenfiddich Lunar New Year is undoubtedly a glorious gift for the celebration of new beginnings.
Shop the products from this limited edition: